Introduction Jazzy in Finland
In Finland, the market has also embraced Jazzy. Nowadays, consumers want to prepare a meal quickly and easily. Jazzy is perfect for this and this is being discovered in many countries! Tuorekartano Oy [www.tuorekartano.fi] supplies supermarkets in Finland and has recently introduced this new Jazzy packaging.
New packaging introduced by Terre de France.
Three ways to prepare Jazzy in only 7 - 8 minutes.
Terre de France has launched a new type of packaging for Jazzy to be sold in France. The Jazzy is packed into new 500g special bags which can be placed directly into the microwave.
There are 3 distinct packaging designs which represent 3 methods of preparing Jazzy (identifiable by pack colour). Raclette: 7 minutes in the microwave. Sauté: 5 minutes in the microwave followed by 3 minutes in the frying pan. Sautéed Whole: 4 minutes microwave followed by 3 minutes frying pan.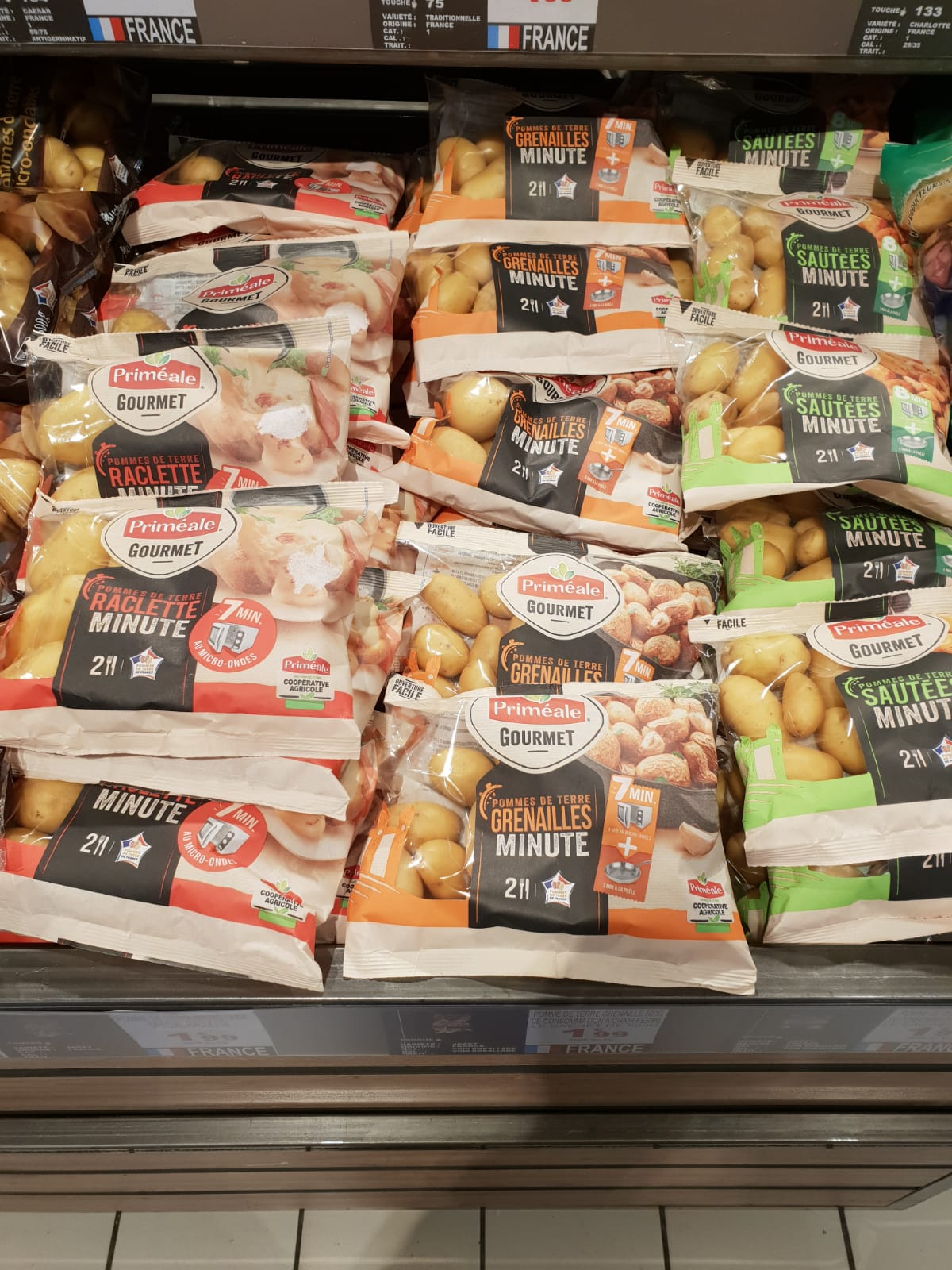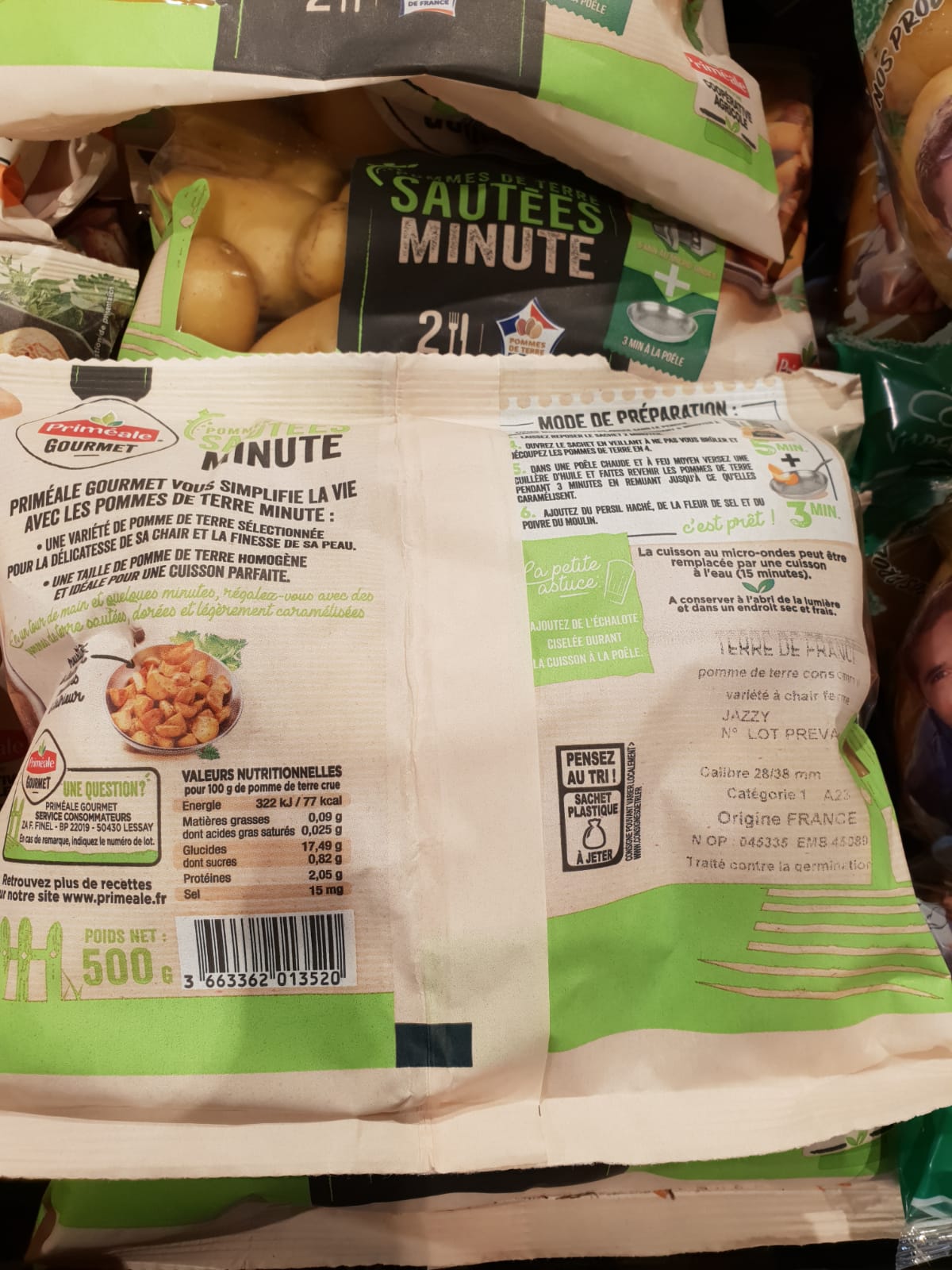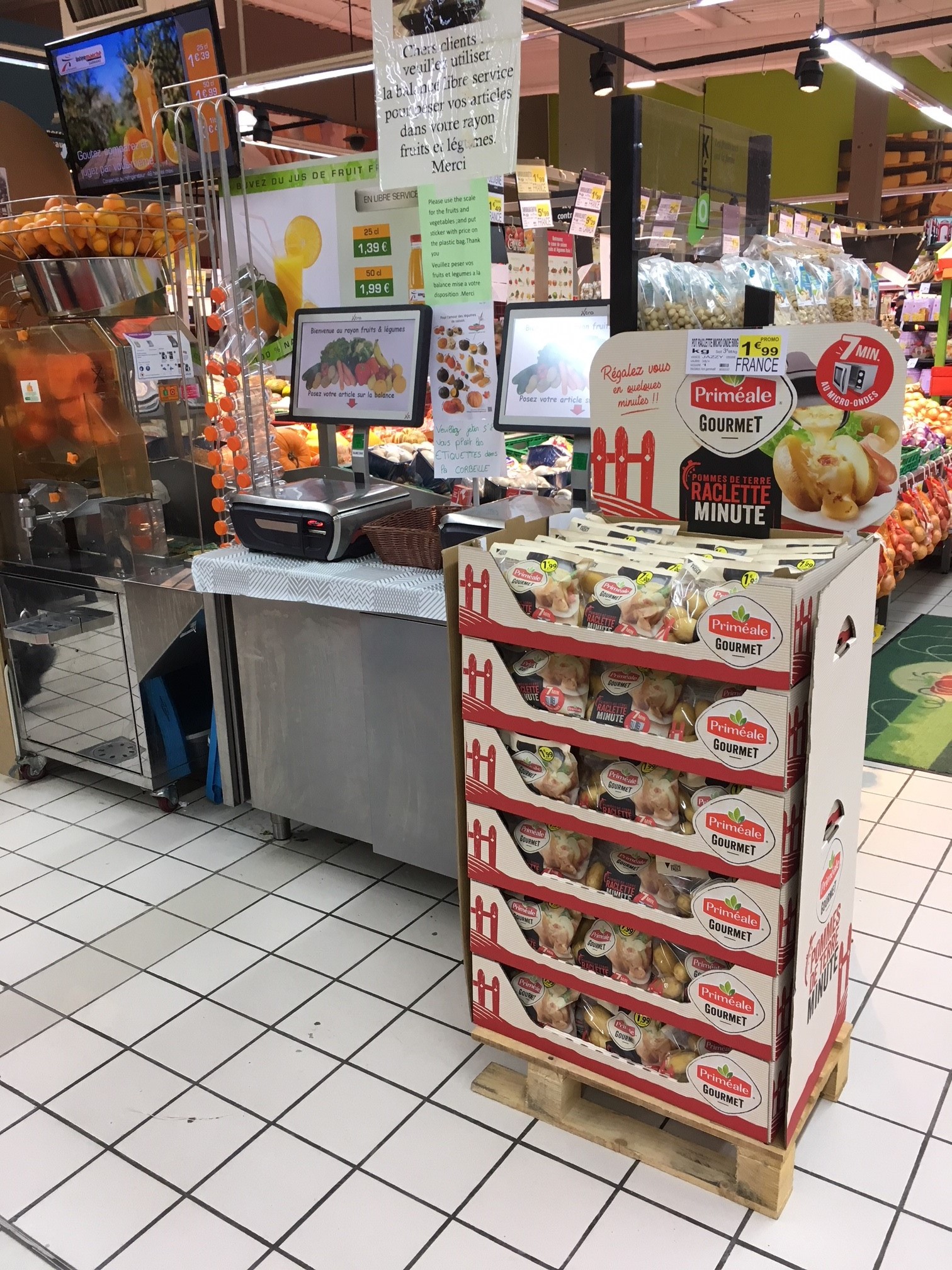 Watch the way to prepare Jazzy at YouTube: www.youtube.com/watch?v=G48z8wi6iOo
Jazzy crop
Our variety Jazzy has nowedays solid marketshare at many supermarkets and for the catering segment. Jazzy can be eaten all year round because the cultivation takes place in early potato growing areas and the local own growing areas. The quality of Jazzy is well known in the potato sector. Jazzy has proven to be a reliable variety for the entire potato chain over the years.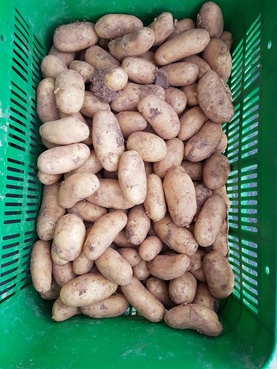 Marocco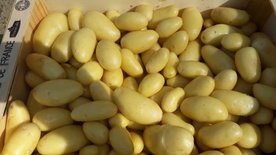 France
Israel
France
In France they also grow Jazzy potatoes in greenhouse.
Spain
Very good looking Jazzy potato fields in Spain! If you are looking for fresh Jazzy import potatoes please contact your supplier.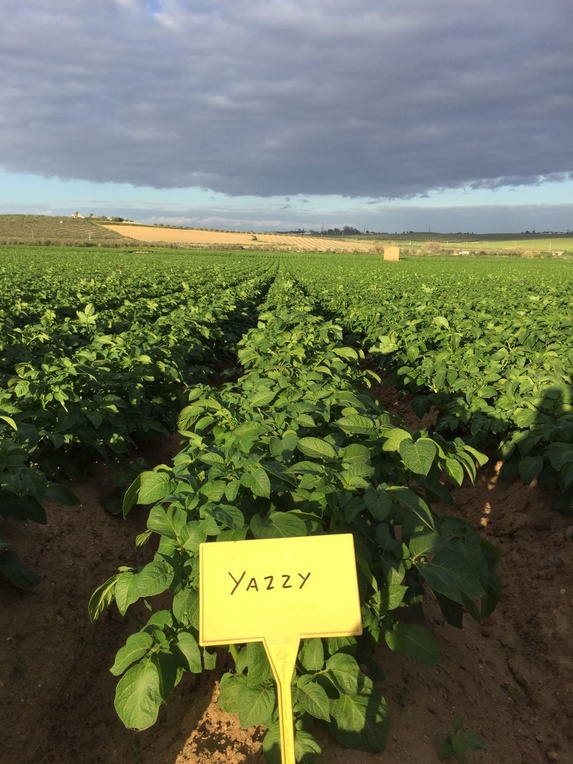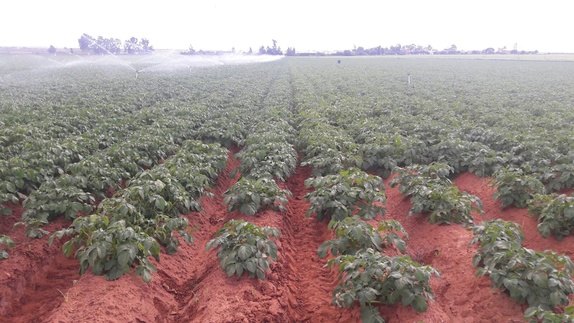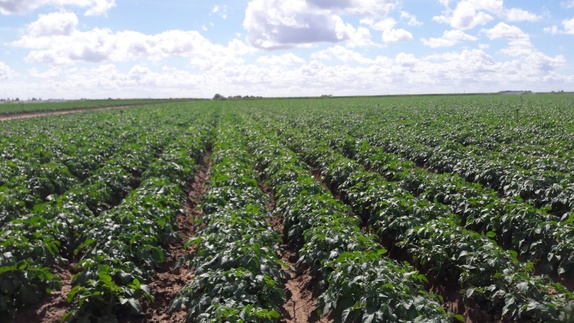 March 2017
---
Israel
These are early Jazzy potatoes grown in Israel. They are marketed in supermarkets in Europe.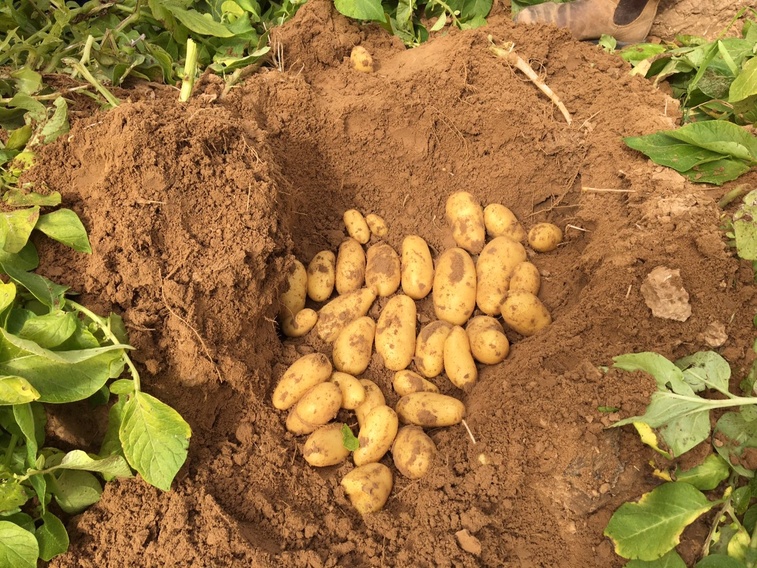 March 2017
---
Germany
At the Fruit Logistica trade show in Berlin people could try the Jazzy. The taste and texture is very good!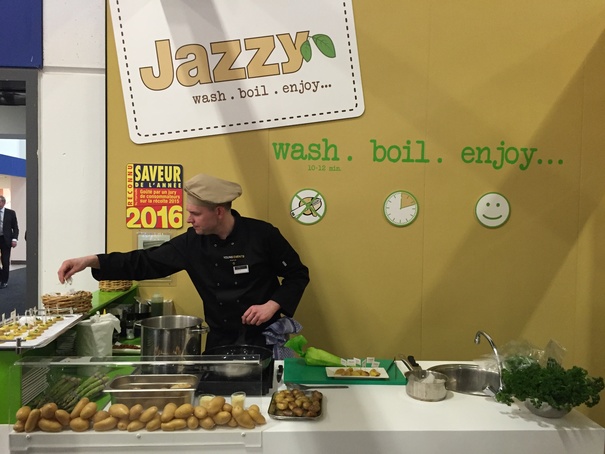 February 2016
---
Jazzy did already won several awards thanks to its good taste (resp. Poland and France).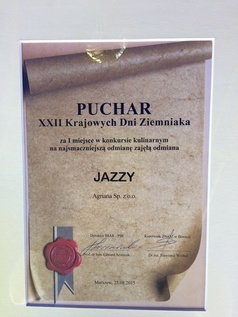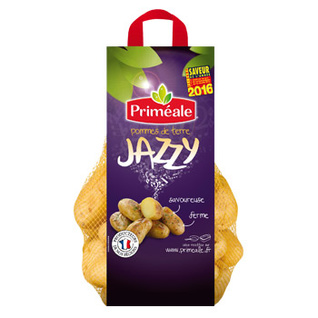 ---
Jazzy can already be found in various supermarkets. If you look for the information on the potato packaging, you'll also find the name of the variety.